The Help to Buy mortgage guarantee scheme works the same way as any other mortgage, but the government offers the mortgage lenders an option to purchase a guarantee on the loan.

As a result, lenders who have chosen to take part are able to offer loans to customers at a higher loan to value – up to 95%.
Help to Buy: mortgage guarantee could be the right option for anyone looking to buy a home (and not a new build) with only a small deposit available.
Example (Source: http://www.helptobuy.org.uk/):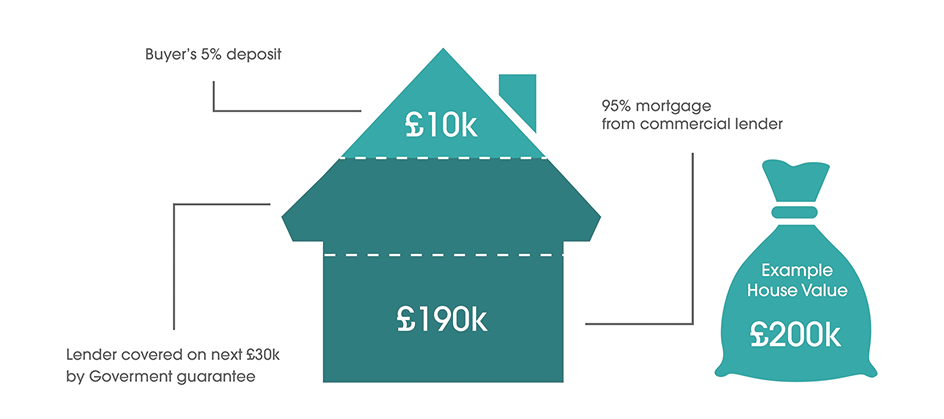 At Mortgage & Money Management we can discuss whether this is the right option for you. Please contact us for more details.